••••••••WELCOME TO I.O. ACTING STUDIO, MONTREAL••••••••


WELCOME TO I.O. ACTING STUDIO!

NEXT SESSION: Spring, 2019
NEXT SESSION: Monday, April 22nd, 7:30-10:30pm
NEXT SESSION: Spring, 2019
NEXT SESSION: Tuesday, April 2nd, 7:30-10:30pm
*********************************************************************************************
NEXT SESSION: Thursday, April 4th, 7:30-10:30pm
- Helps those with little-or-no acting experience to improve their self-expression

-Trains aspiring actors for careers in film and theatre
- Provides a full range of group classes for adults (minors welcome, with parental approval)
- Offers professional one-on-one coaching in acting, voice, and writing (plays, screenplays, fiction)
-Assists members of the business community with presentation skills, and other specific needs
-Creates and is active in the film-making, writing, and performance community of Montreal
-Works with individuals away or abroad (via Skype)
-Provides self-tapes and coaching for auditions (see Services)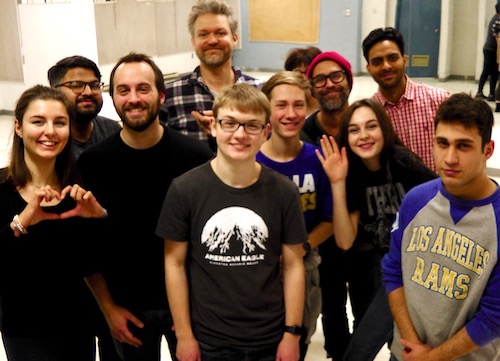 And featuring excellent new teachers from the world of professional acting!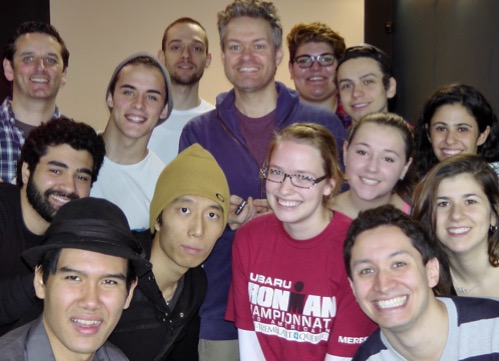 I.O. (Inside/Outside) Acting Studio provides adult acting classes and one-on-one sessions in the heart of Montreal (bilingual English/French). We also cater to professionals and students from outside Montreal via Skype and, with pride in diversity, have worked with folks from the United States, the United Kingdom, Ireland, France, Germany, Italy, Spain, Greece, Poland, Russia, Ukraine, Kazakhstan, Rumania, Egypt, Israel, Jordan, Iran, Morocco, Algeria, Tunisia, Congo, Lebanon, Mexico, Haiti, Jamaica, Costa Rica, Argentina, Brazil, Uruguay, Peru, Columbia, China, Japan, Korea, Vietnam, India, Pakistan, Bangladesh, Sri Lanka, Benin, Togo, Tahiti, and more!

Our goal is to help you improve your self-expression, while learning (or honing) acting skills. So, whether you have absolutely no experience, just a little, or if you are a professional... we have a class that's right for you.

Our group classes generally range from 8-16 people, so you'll get plenty of individual attention.

Rolling registration and/or one-on-one work allows students to choose the schedule that works best for them.

Classes are available for complete beginners, professionals and everyone in-between. We provide a full range of experience: from improving self-expression, to preparing the professional actor, to shooting festival-bound films. With our production company and studio based in NDG, our films have gone on several prestigious festivals, including Rome, Rochester, and SoHo NYC.

Overcoming shyness, learning the basics, improving your English, confidence in group scenarios, working in front of the camera—whatever it is you're looking for, I.O. Acting Studio can help, or point you in the right direction.